Rahal Letterman Lanigan Racing is still working in its second entry for the 2014 IndyCar season but, according to one of its owner Bobby Rahal, the team is looking for a seasoned veteran to place behind the wheel of its Honda-powered No.16 car.
As previously reported, RLLR is expected to add sponsorship from the National Guard which could play a role in finding the right driver for the second car.
"We continue to talk with paying and paid drivers, but our preference is to hire the driver of our choosing in order to have the best two-car team possible," Rahal told RACER. "I'm looking for veterans right now."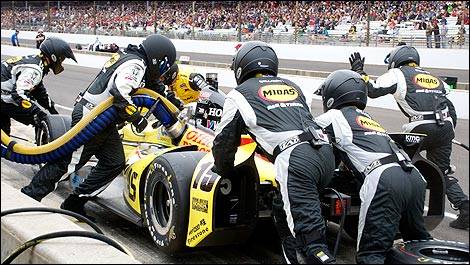 Photo: Rahal Letterman Lanigan Racing
With IndyCar teams in the midst of a closed testing window, Rahal says RLLR continues to focus on reviewing what took place in 2013 and fixing the areas where they fell short.
Rahal has been quite clear that the team was interested in proven commodities like Oriol Servia, Alex Tagliani or Justin Wilson.
"For us, the people we're looking at, we don't really need to evaluate them at a test," added Rahal.
"We want to have our second driver identified by the end of the month, and we'd like to test with them by about the middle of February, if we can."