Nissan has been a busy player in the lead up to the North American International Auto Show in Detroit. The Japanese automaker has brought its IMs all-electric sedan concept to the event, as a preview of what future electric cars from the brand will be like. Its luxury division INFINITI is also on hand with its own electric concept, the QX Inspiration SUV.
The sleek lines of the model tell us straight off that we're dealing with a prototype here. As Nissan is doing with the IMs sedan, the QX Inspiration serves in part to provide a glimpse of the design direction the carmaker is planning to take with its electric products in the coming years.
And electric products there will be. INFINITI has already promised that by 2021, every vehicle on its roster will be electric in one form or other.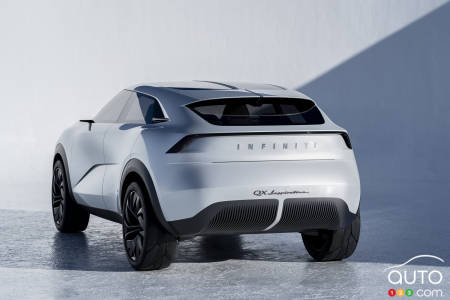 The QX Inspiration is, according to the company, so named because it will serve as a muse for the first all-electric production vehicle from INFINITI.
"The QX Inspiration marks the beginning of a new generation of INFINITI cars and establishes a direct blueprint for the brand's first electric vehicle. Based on a new, dedicated electric vehicle architecture and inspired by INFINITI's Japanese DNA, the SUV concept previews a product portfolio which will offer high performance, ultra-low emissions, and total range confidence."

- INFINITI president Christian Meunier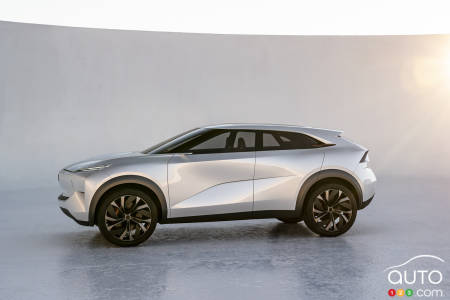 The design study's interior conjures up an environment that's really a type of living room. The absence of a combustion engine and all its related components means that the engineers and designers working on the vehicle are free of many of the usual constraints in conceiving a car interior.
"QX Inspiration is the manifestation of our electric ambition and has been 30 years in the making."

- INFINITI design director Karim Habib.