Hybrid vehicle sightings are no longer a rare occurrence. As fuel prices rise, so too do their sales numbers. Be they plug-in or not, hybrid vehicles that offer less-than-100km autonomy in cold-weather conditions seem to be, for now, the ideal solution in reducing both fuel consumption and greenhouse gases.
Hybrid Winter-Readiness: More or Less Expensive?
As far as winter-readiness goes, what are the recommendations for these dual-engined vehicles that combine both internal-combustion and electric motor? We could easily jump to the conclusion that the complexity of their engineering requires specific, expensive maintenance requirements. Nothing could be farther from the truth. How can this be? Let's take a closer look at the hybrid system and find out.

Sharing the Load
Hybrid vehicles shut down combustion engine operation when we come to a complete stop, thus interrupting gas production. Once we release the brake pedal, the electric motor supplies the power for propulsion before eventually handing over operations to the combustion engine, which also handles battery-recharging duties.
Brisk acceleration requires that the engines work in tandem to produce the necessary power. Deceleration and activation of the braking system engages the alternators in the regenerative-braking system, which helps recharge the battery.
Slow-traffic mobility is handled by the electric motor, which propels the vehicle until the moment that the battery requires recharging. The motors will then work in tandem to share the task.
It's important to keep in mind that the combustion engine is inoperative in traffic or at a complete stop. This saves engine wear and tear. Does this logic also apply to other components such as the exhaust system? If the engine operates less frequently, shouldn't the engine oil last longer? The regenerative braking system slows down the vehicle and reduces the strain on brakes. Maybe this will also cut down on brake maintenance and replacement.
As far as hybrid-vehicle transmissions are concerned, most manufacturers opted for what is referred to as CVTs (Continuously Variable Transmission). As there are no gears, there is almost no maintenance.
Savings in the 25% to 40% Range
Many manufacturers recommend maintenance intervals in the 5,000km to 6,000km range. For example, Toyota Prius maintenance intervals are 8,000km apart. These recommendations need to be followed in order to respect warranty obligations. Once the warranty is over, one can easily and safely perform hybrid maintenance at 15,000km intervals or once a year thus pocketing savings in the 25% to 40% range.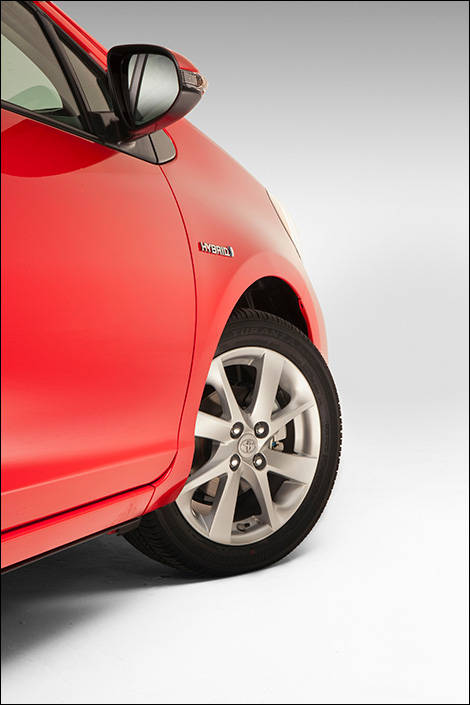 Photo: Toyota