While the first-ever Indy 500 took place more than 100 years ago (1911) and has produced a rich history since, IndyCar is now facing dire times and might not even make it out alive.
I agree that the Indy 500 is the sport's Super Bowl, with every single driver aspiring to take home the checkered flag. However, the rest of the season is pretty uneventful and boring. Do you seriously get excited about the Iowa Corn 250 or the MAVTV 500?
Let's be honest, here: IndyCar is experiencing an identity crisis. How can open-wheel racing enthusiasts in the U.S. develop a passion for a series that mostly involves little-known drivers and foreigners?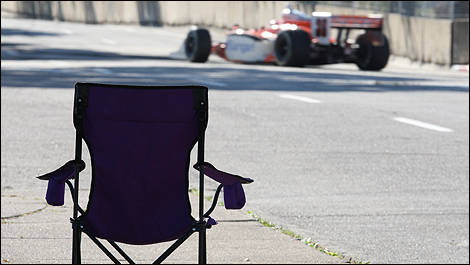 Photo: Philippe Champoux
Last year's title was won by All-American Ryan Hunter-Reay. Who? Sure, the guy is solid behind the wheel, but he's no Andretti, Unser, Foyt, or Sneva.
Change may not come soon enough on that front. IndyCar's farm series such as Indy Lights are currently dominated by foreign drivers who came to try their luck in North America. In 2012, only nine of the 28 drivers in Indy Lights were born in the U.S.
Riddle me this: How can you develop great drivers when a number of states prohibit auto racing to those under 18? In Europe, you can enter Formula BMW and Formula 4 as early as 15 -- or 14 in some cases!
And then there's the long string of bad decisions that have jeopardized IndyCar for the past 35 years.
In late 1978, angry team owners left USAC and founded CART, which later became ChampCar. Having inherited the Hulman fortune, Tony George decided to split and create his own series, IRL, which would directly rival ChampCar. After several seasons, the two agreed on a merger, and IndyCar was born. However, many people have taken turns in the big boss seat ever since.
Adopting the Panoz chassis for all cars proved to be a disaster. The same holds true for those races held in crumbling city streets. And of course, everyone remembers the tragic death of Dan Wheldon in Las Vegas, live on television.
Meanwhile, NASCAR has grown into a huge empire. And it's no secret what makes it so successful and popular in the U.S.: Oval tracks, American teams, American cars, and American drivers. Hell yeah!
So, is there really an audience for open-wheel races in Uncle Sam's land? I'm seriously starting to think there isn't.