A little less than a week before the Frankfurt Motor Show, Jaguar is already stealing the spotlight with its C-X16 concept, a cutting edge two-seat hybrid sports car that will have the new 2012 Porsche 911 quaking in its rubber.
Built on a super light aluminum structure, the car is powered by a 3.0-litre V6 kicking out 375 hp and 332 lb-ft of torque coupled with an electric engine generating 93 hp and 173 lb-ft and an 8-speed automatic transmission.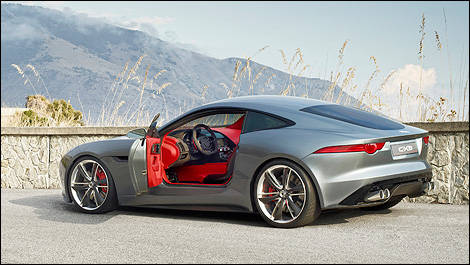 Photo: Jaguar
At the press of a button on the steering wheel the electric mill comes to life and adds its ponies to the mix, resulting in 0-100 km/h acceleration times of 4.4 seconds and 80-120 km/h in 2.1 seconds, en route to top speeds of 299 km/h.
The C-X16 can zip along on electricity alone up to 80 km/h, with regenerative braking recharging the electric engine on the road. The car will be quite environmentally friendly as well, emitting just 165 g of CO2 per kilometre.
At 4,445 mm long, 2,048 mm wide and 1,297 mm high, this is Jaguar's smallest offering since 1954.
Finally, the car boasts perfect 50/50 weight distribution, as the batteries powering the electric engine are located behind the seats.
Jaguar hasn't shared its intentions yet, so we don't know if a production version will see the light of day or not. We can only fervently hope it will, as this is one sublime machine, both inside and out.