Kia will use the upcoming Los Angeles Auto Show (November 22nd - December 1st) to unveil its all-new K900 full-size luxury sedan. Sold in Korea under the ''K9'' name, it will hit the U.S. market in early February and slot above the recently introduced Cadenza.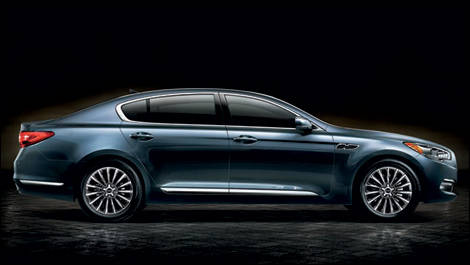 Kia K900 2015. (Photo: Kia)
The K900 shares its platform with the Hyundai Equus and will offer both a V6 and a V8, likely sourced from the Hyundai Genesis (power and mileage figures TBD).
Set to rival the likes of the BMW 7 Series and Mercedes-Benz S-Class, the Kia K900 will prove much cheaper at around $70,000 when fully equipped, according to some sources.
Source : Motor Authority