After showcasing the new
2013 Lamborghini Gallardo at the Paris Auto Show
, the exotic car manufacturer from Santa'Agata has just unveiled the 2013 Gallardo Spyder.
Similar to the coupe, this convertible went under the knife and received a wider air outlet at the rear to improve heat dissipation from the V10 engine. Output is still rated at 553 hp and torque at 397 lb-ft.
Key changes include newly designed 19'' alloy wheels, standard ceramic brakes, a fixed rear wing, and bespoke colour schemes.
Both the 2013 Lamborghini Gallardo and Gallardo Spyder will go on sale in November. Pricing has yet to be announced.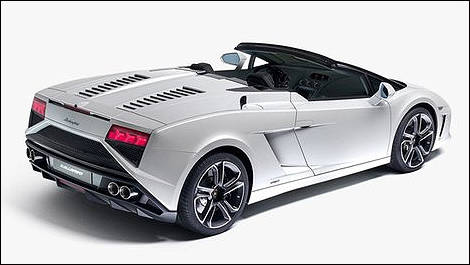 Photo: Lamborghini