Model:
Land Rover Range Rover Sport
: Used
Vehicle Type:
SUV
The Verdict:
If you're set on a Range Rover Sort, purchasing without a comprehensive checkup by a Land Rover mechanic is strictly not advised. Numerous owners on forums say that buying from a dealer and bargaining for an extended warranty is a good idea for protection against pricey repairs. Other possibly cheaper-to-run options exist for a go-fast, capable sport-ute.
Price:
Expect a used Range Rover Sport from this generation to command a price anywhere between $20,000 and $70,000, depending on the year, powertrain, mileage, options, and condition.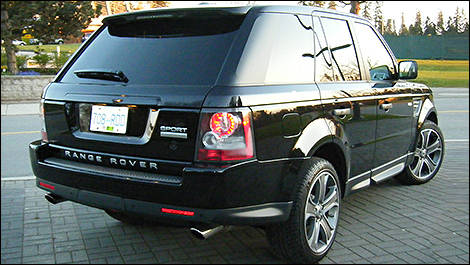 Photo: Rob Rothwell


History/Description Of The Used Land Rover Range Rover Sport :
Smaller, shorter, cheaper, and lighter than a typical Range Rover, the last-generation Range Rover Sport was introduced for 2006 and enjoyed a sales run until the end of 2012 before being replaced by a new model. Range Rover Sport competed more directly with machines like the
Porsche Cayenne
and
BMW X5
in the premium SUV marketplace while leaving the Range Rover as the range-topping model.
Look for wood trim, automatic climate control, navigation, Bluetooth, panoramic sunroof, push-button start, and more. Premium leather surfaces and a high level of craftsmanship were demonstrated throughout the posh cabin.
Adaptive air suspension, a terrain mode selector, and multi-mode 4x4 system with low range provided off-road capability, as well as added weight that contributed to dismal fuel economy ratings. If shopping the scene, be sure you'll benefit from the power available from the Range Rover Sport's engine lineup, as you'll be paying for it every time you fill up. All models were powered by a V8 engine, including an available supercharged unit on Supercharged designated models.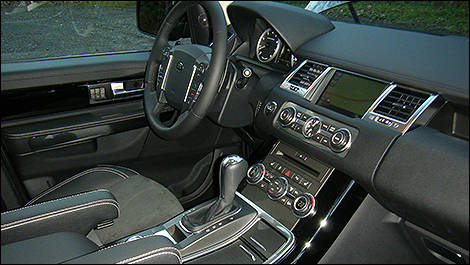 Photo: Rob Rothwell
What Owners Like:
Owners noted luxury, go-anywhere capability, exclusivity, and a great deal of "presence." Smooth performance and an ultra-posh cabin are also noted. All said; owners seem to have enjoyed a driving experience rich with luxury, capability and sportiness, too. The Range Rover Sport's air and handling-tuned suspension provided surprising levels of agility and stability.
What Owners Dislike:
As it goes with expensive premium models, most owners don't report many complaints about their Range Rovers -- though almost all wish for better gas mileage. Some also report disappointment with rear-seat space, as well as wishing for more cargo room.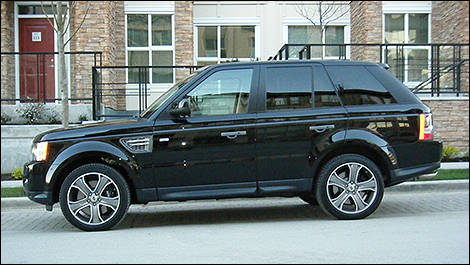 Photo: Rob Rothwell
Common Issues With The Used Range Rover Sport:
Have the air suspension checked out by a Land Rover mechanic after you toggle it through its various settings to confirm it operates without any warning lights illuminating. This is an expensive-to-repair system that will eventually wear out. Some owners say problems with the "valve block" may cause the system to act up and fail.
Be sure to toggle the 4x4 system between its various modes to check for signs of trouble along the way. Don't buy a used Range Rover Sport without confirming that it shifts, as expected, between its various 4x4 modes.
Some owners reported unusual, unwelcomed sounds as possible signs of issues with driveshafts, joints, axles or differentials. Your ears are a powerful tool on a test drive, so open them up while driving the model you're considering at a variety of speeds and making moderate to sharp turns on a variety of surfaces. If anything sounds out of the ordinary, be sure to have it investigated.
While your favourite mechanic is under the Range Rover Sport, have him inspect the engine, transmission, transfer case and differentials for signs of fluid leakage, which typically indicates a bad seal. If any leaking fluids are noted, call it into pricing negotiations. Interestingly, the Range Rover Sport may suffer from a leaky washer fluid tank, so check for signs of the fluid beneath the vehicle where it's parked.
A hesitation, misfire sensation or power loss at heavy to full throttle could be caused by a fail-safe engaged in response to low coolant flow through the supercharger. The cause for this issue, which will typically illuminate a check-engine light, is an improperly wired electric coolant pump.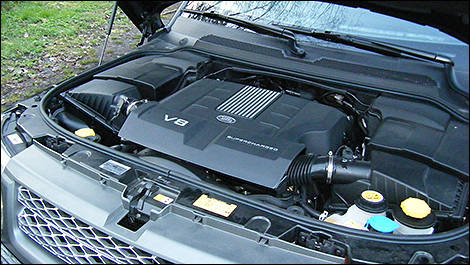 Photo: Rob Rothwell
2012 Land Rover Range Rover Sport Supercharged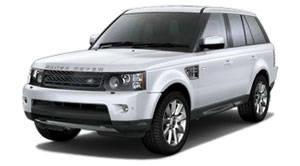 2012 Land Rover Range Rover Sport Supercharged