The $375,000 Lexus LFA's production run of 500 units is over, but the company may have plans for a new generation that would also develop more than 550 horsepower. That's what Toyota Executive Vice President Mark Templin told reporters before a ceremony for the new Lexus NX crossover in Kyushu, Japan.
"[President] Akio [Toyoda] believes that every generation deserves to have a car like an LFA, so we're building an LFA for the generation we have today," Templin said. "At some point, there may be another special car for another generation."
However, a Lexus spokesman, Brian Lyons, told Bloomberg that a second LFA isn't imminent, and another generation could be about 30 years in the future.
Source : bloomberg.com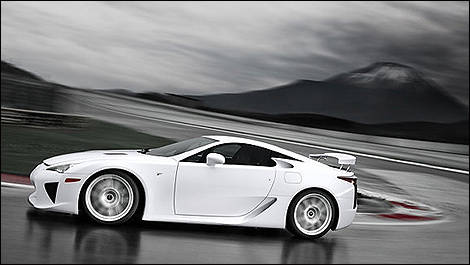 Lexus LFA (Photo: Lexus)