On January 14th at the 2014 North American International Auto Show in Detroit, Lexus will reveal the new RC F coupe, whose 5.0L engine packs more than 450 horsepower, making it the most powerful V8 road-going car Lexus has ever built.
The exterior of the Lexus RC F features large 19'' alloy wheels, air ducts on the hood and front fenders, numerous carbon fibre elements, quadruple tailpipes, and the brand's spindle grille with a single F mesh section that extends all the way from the hood line to the lower lip.
Inside, you'll find exclusive gauges, seats, steering wheel, trim detailing, and pedals. Five leather trims will be available, all with contrast stitching.
The Lexus RC F is expected to go on sale by the end of 2014; the exact time remains to be announced.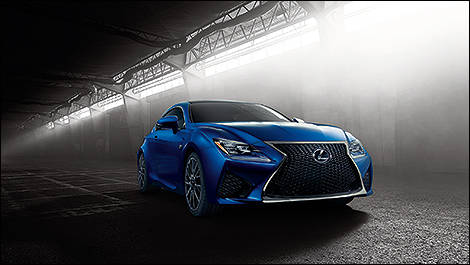 Photo: Lexus