Three new Lexus concepts await visitors to the 2017 Canadian International AutoShow in Toronto, starting with the radical Lexus Kinetic Seat Concept unveiled for the first time in North America.
Inaugurated in Paris last fall, this seat's cushion and seatback were designed to move kinetically with occupant weight and external forces. Simply sitting in the seat helps stabilize head movement caused by vehicle motion, keeping the field of vision steady and improving comfort.
The seat frame "upholstery" comprises a spider web-pattern net with threads that spread out radially from the centre of the seatback. The net is sufficiently flexible to closely fit body shape, dispersing the load to help make it possible to sit comfortably for prolonged periods.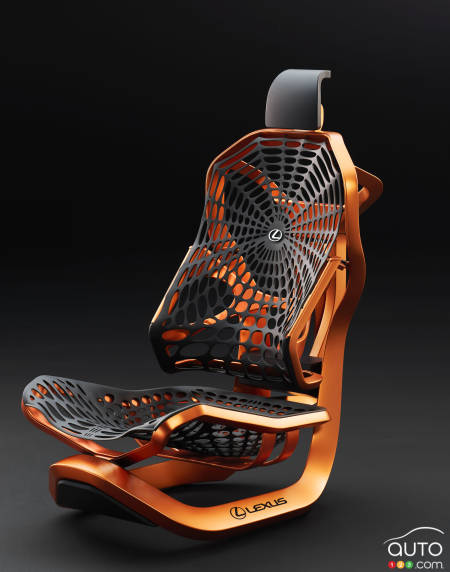 Additionally, two Lexus vehicle concepts are making their Canadian debut in Toronto this year, namely the hydrogen-powered LF-FC flagship sedan and the intriguing UX compact crossover. Click on the links for more information.
The Lexus display at the 2017 CIAS also includes the newly revealed LC 500h coupe, the recently updated IS compact sedan, high-performance models such as the GS F and RC F, F SPORT editions of popular models, plus cutting-edge luxury hybrids like the RX 450h and ES 300h.