Last month, we told you that Lotus had decided to postpone the launch of the Elan to focus on the Evora and its variants. Well,
the seemingly-bad news
just turned into a promising initiative as the U.K.-based automaker plans to use funds from the Elan's development to build its own range of V6 and V8 engines.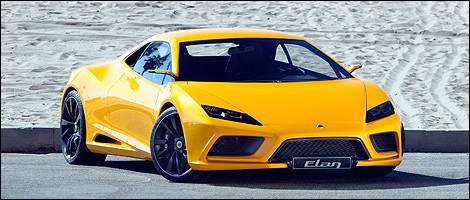 Photo: Lotus
Work on the new engines actually began late last year and the first prototype V8 "will fire up in July". According to unidentified sources, it will generate around 550 to 570 horsepower and target Ferrari's V8.
The decision by Lotus to abandon Toyota engines and gain unique powertrain expertise stems from a survey of 10,000 Internet users carried out during the Paris Motor Show last fall.
The manufacturer also wants to derive a four-cylinder engine from the new V8 but will call on Toyota once again if the results don't prove satisfying.
Source :
Autocar