Mazda and Fiat have announced today they would be working together to develop new sports cars over the Japanese firm's MX-5 Roadster platform.
The finished products will then go on to be sold under the names of Mazda and Alfa Romeo, a sister company of Fiat that could use a little hand at the moment.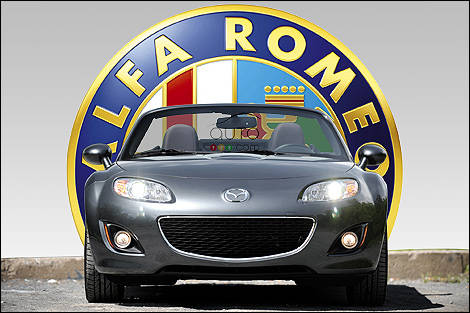 Photomontage: Auto123.com
As far as Mazda is concerned, its decades-old partnership with Ford fell through in the midst of the 2008 crisis. A new partnership was needed, so it sought refuge in Fiat. The alliance should both help Mazda earn some sales back, and Alfa Romeo add muscles to its line of products.
Each manufacturer will however develop its own engines. The first Alfa Romeo should see the market in 2015. None of the brands have revealed any other detail regarding launch dates or prices.