MINI Canada and a large number of loyal fans of its cars recently celebrated the British brand's 15th anniversary in this country in a special event in Montreal. In all, 324 MINI cars and some 600 people took part in the festivities.
The so-called "MINI Invasion" was following a tradition established at previous events held in Ottawa (2015), Niagara-on-the-Lake (2014) and Toronto (2010). Fans and owners of MINI cars traveled from the Maritimes, Quebec, Ontario and even American cities as far away as Boston and Cleveland to take part and display their vehicles. Alain Lauziere, driver in the Canadian Touring Car Championship, was on hand to provide several lucky attendees with some on-track thrills.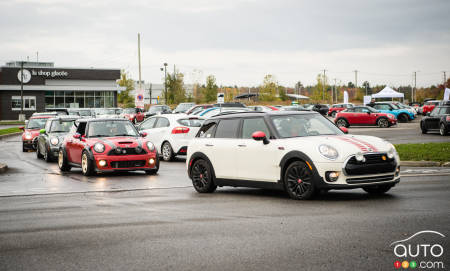 A design contest was organized as part of the celebrations, with a 2017 MINI Cooper S 3-door from the MINI Markham dealership taking home top honours. Painted in volcanic orange, it featured carbon-fibre exterior elements, a carbon-black leatherette interior, John Cooper Works ProSport brakes and special 17-inch sport wheels.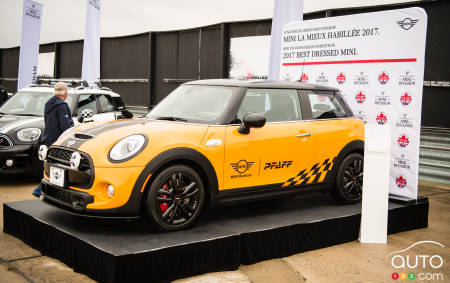 The day culminated in a boisterous party at the Arsenal contemporary arts centre in the heart of Montreal.
"MINI Invasion confirmed what I've known all along: That MINI has some of the most passionate and dedicated fans in the industry. We consider ourselves extremely lucky to have such a strong community, and were absolutely thrilled to celebrate this incredible brand with them."

- Andrew Scott, director, MINI Canada
Make sure to check out our MINI in 2017: A Maxi Guide to learn all you need to know about the brand and its unique cars!