Mitsubishi will show three concept cars this year at the Tokyo Motor Show. Each is a different expression of three pillars of the Japanese automakers strategy- Driving Pleasure, Reassuring Safety and Environmental Responsibility.
The i MiEV Sport, a zero-emissions electric vehicle, will be on display showing off its high-powered environmental performance while maximizing the sporty possibilities of a zero-emission vehicle. Using powerful electric motors gives the i MiEV an exhilarating driving experience.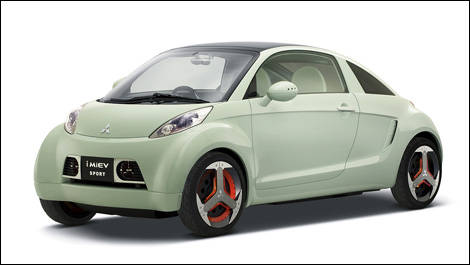 Mitsubishi i MiEV SPORT
Next up is the Concept ZT, an abbreviation which, translated, means "Ultimate Tourer". It's a sedan intended to showcase heightened levels of comfort, safety and environmental friendliness. ZT embodies Mitsubishi's entire strategy- though wrapped in a single, realistic package. Power for the ZT comes from a 2.2 litre diesel engine mated to a sport-shift transmission for enhanced performance and mileage. There are advanced active and passive safety systems too- including a pop-up hood which is friendlier to pedestrians who may come into contact with it in a crash.
Finally the Concept cX: a machine which follows Mitsubishi's small SUV experience. cX is a compact 4x4 with nimble performance and plenty of utility- not to mention environmentally sound operation by way of its 1.8 litre clean-diesel engine and fuel-saving sport-shift transmission.
The vehicles may look somewhat off-the-wall, though many of the technologies that drive them will soon be on the road, if they aren't already.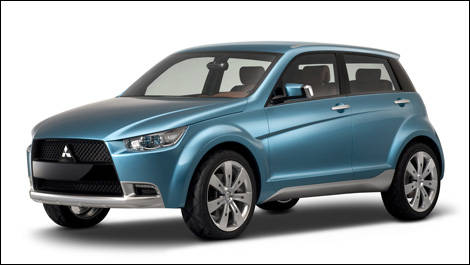 Mitsubishi Concept-cX
photo:
Mitsubishi