Volkswagen today unveiled three models at the Montreal Auto Show including the 2015 Volkswagen GTI, as well as the 2014 Jetta GLI Edition 30 and Beetle R-Line.
2015 VW GTI
The seventh generation of the popular high-performance Golf will arrive this spring with a 2.0L 4-cylinder turbocharged engine rated at 210 horsepower. It offers a 6-speed manual gearbox and 6-speed DSG, 3- and 5-door configurations. Despite this increase in power, and the fact that the GTI is now longer and wider, fuel efficiency has reportedly improved dramatically thanks to aerodynamic improvements and weight reduction. The car also achieves new levels of refinement.
Pricing will be announced during the Canadian International Auto Show in Toronto next month.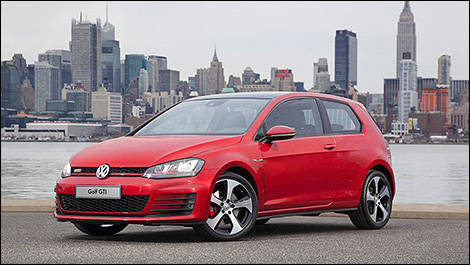 Photo: Volkswagen
2014 VW Jetta GLI Edition 30
To mark the 30th anniversary of the GLI, Volkswagen created the aptly named Edition 30. Now on sale at $31,275 across Canada, it's based on the sixth-generation Jetta GLI and stands out with a "GTI-esque" red stripe through the front grille and headlamps, "Edition 30" badging on either flank, 18" Watkins Glen alloy wheels, and an adaptive light system that turns the beams up to 15 degrees in either direction to improve visibility in corners. Under the hood is the same exact powertrain as the aforementioned GTI.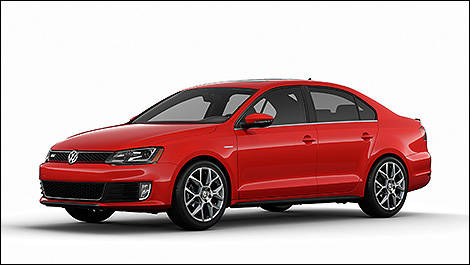 Photo: Volkswagen
2014 VW Beetle R-Line
Available with the Beetle Sportline, both in coupe and convertible variants, the new R-Line package includes more aggressive and more aerodynamic bumpers, 19'' Tornado alloy wheels, bi-xenon headlights with LED daytime running lights, Vanadium Grey interior trim, and ''R-Line'' badging inside and outside.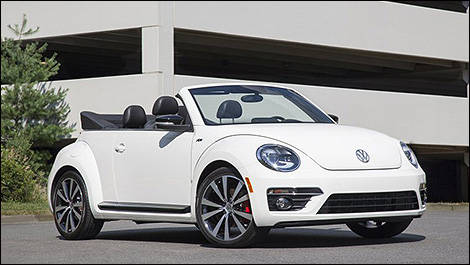 Photo: Volkswagen