From press release
NASCAR's six-time champion Jimmie Johnson took some time on Mother's Day to acknowledge how important his mom has been throughout his career.
"My parents, together, were largely responsible for my career and my love for racing. My mom fortunately was on board; it wasn't just my dad's idea to take me to the race track," said the Hendrick Motorsports driver.
"Her willingness to let me ride and compete was much appreciated."
The 446-race veteran actually sees a lot of his mom in him.
"I think my personality and the way I treat others, even the way I compete, really reflects my mom.
"She's a respectful person and treats others how they treat you; a lot of those things from my mother's personality show through. I guess I'm more like my mom than my brothers are to a certain degree."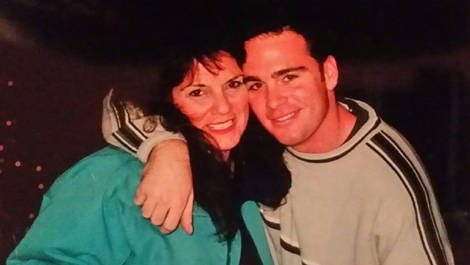 Jimmie Johnson (left) and his mom (Photo: Facebook)
Johnson, also a 2-time dad, added he understands the importance of occasions like Mother's Day better these days.
"Mother's Day is a special day; especially now being a parent and understanding that a little bit better.
"It makes me reflect back and think about all the times I was traveling the country in a 1979 Ford Econoline van with a little 12-foot trailer behind it towing motorcycles."
"I can't imagine parents taking off weeks at a time to take me to Oklahoma to race dirt bikes or to Tennessee or to Las Vegas. All the sacrifices they made were pretty awesome."