From press release
The day before practice began at Michigan International Speedway, the No. 48 Lowe's road crew made a pit stop.
Alongside Lowe's Home Improvement, the crew helped renovate the entrance to the Boys & Girls Club of Lenawee.
The renovation focused on landscaping, and by the end of the afternoon, the club had a brand new rain garden.
"We have the best pit crew out there with our team 48, and I think that they're going to do a great job," said Sarah Verlinde, store manager of Lowe's of Adrian, as the event was kicking off. "I can see them already digging in and partnering up with the kids and they're doing awesome."
Lowe's support of Boys & Girls Clubs is centred around ensuring that local clubs remain safe and inviting places for the youth who need them most.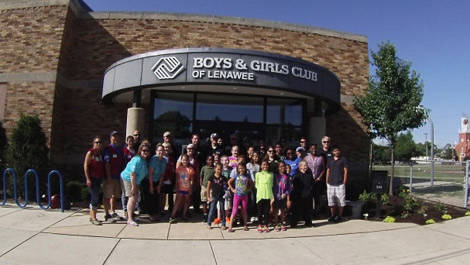 Souvenir from the day Hendrick Motorsports stopped at the Boys & Girls Club de Lenawee (Photo: Hendrick Motorsports)