A sublime mix of utility and looks, the next-generation 2019 Volvo V60 has just been unveiled for the first time. It will hit the market this summer, joining the brand-new XC40 crossover and all the other redesigned models making up the Swedish automaker's lineup.
Wagons and Volvo have long been closely associated in the minds of consumers everywhere, and anticipation for the new V60 has been strong for months.
"The family estate driver is an important customer for our business and has been for generations. The new V60 honours that tradition, but also takes it much further."

- Håkan Samuelsson, president and CEO, Volvo
The V60 is underpinned by the same SPA (Scalable Product Architecture) platform as the XC60 and the 90 series models, which have contributed to Volvo's increased sales numbers over the past two years. The new family wagon is more luxurious, spacious and connected than the preceding generation; of course, it being a Volvo, it is also safer than ever before.
To that end, in fact, the car includes automatic braking technology, which can detect pedestrians, cyclists and large animals, as well as improved Pilot Assist functionality. This automatically handles steering, acceleration and braking on well-marked highways, at speeds of up to 130 km/h, and Volvo's engineers have fine-tuned its performance in curves.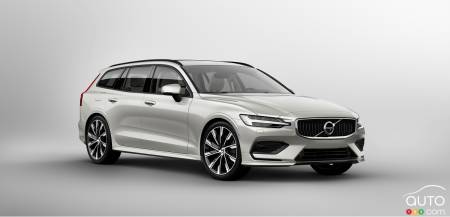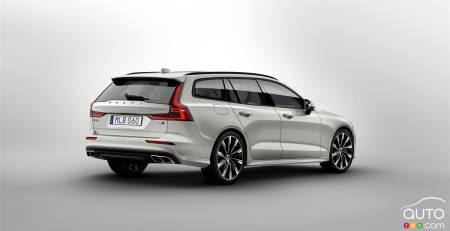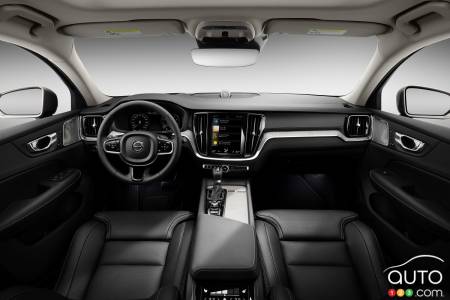 On the design front, new "Thor's hammer"-style LED headlights, new grille and more graceful silhouette are among the most noteworthy changes. The resemblance to the large V90 is unmistakable, although the package is here more compact. A reworked Cross Country version is in the works, according to the manufacturer.
"The V60 really is the central point of the Volvo brand. It's refined, has a beautiful proportion and stance, yet delivers on practicality and versatility."

- Robin Page, Senior Vice President Design, Volvo
Buyers will be able to choose between a 250-hp T5, 310-hp T6 and 390-hp T8 hybrid engine; an 8-speed automatic transmission and all-wheel drive will both be included standard.
As well, Volvo will make it possible for consumers to order the new V60 in traditional fashion or via an all-inclusive monthly membership thanks to the new Care by Volvo service.
Pricing and detailed specifications for the Canadian market will be announced closer to the 2019 Volvo V60 launch date. We'll of course be keeping you updated!