Next month at the Tokyo Auto Show, Mitsubishi will officially introduce its new eK Space concept, which is actually a "super height wagon" minicar standing 1.7 metre tall (taller than the new Outlander CUV!). Designed through a partnership with Nissan, it will go on sale across Japan in early 2014.
Available in regular and custom configurations, the Mitsubishi eK Space offers a roomy interior with lots of amenities, including a touch-operated power sliding rear door, UV-reducing glass that shuts out 99% of UV light, and touch panel-operated air conditioning.
The Mitsubishi eK Space likely won't make it overseas (the current eK Wagon and eK Custom are not available here, either). Regardless, it's interesting to see what's popping up in different parts of the globe.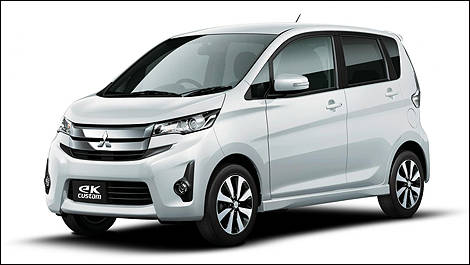 Photo: Mitsubishi