The
Nissan 370Z
is much anticipated by enthusiasts. More refined, closer to the older versions' styling, namely the 240Z, it has been officially introduced at the
Los Angeles Auto Show
.
The elongated hood and backwards-flung cabin are symbolic of major changes for this sports car. The receding roof line completes its contemporary look.
The front light clusters are reminiscent of those of the powerful
GT-R
launched last year.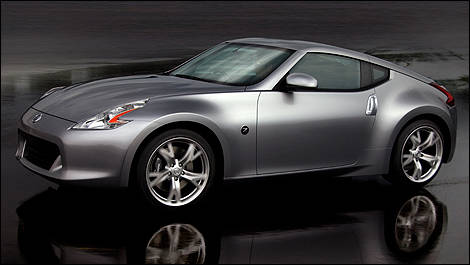 2009 Nissan 370Z
As for the engine, Nissan is taking advantage of recent developments and borrowing the G37's 3.7-litre, V6 mill. It has been slightly reworked, however, and now offers a grand total of 330 ponies.  Both 6-speed manual and 7-speed automatic transmissions are new. The new Z will be available in Canada next February.
Enter the Cube!
Also promised long ago, the
Nissan Cube
has finally been officially unveiled, and is now a global vehicle, as it will be offered on all markets worldwide, including Europe and North America.
The little asymmetrical vehicle benefits from a diesel engine reserved for the European market. Here, the Cube will be keeping its small 4-cylinder engine, bumped up to 1.5 litres, that's already hiding beneath its hood in Japan. An all-wheel-drive system will be optional.
The Cube, truly a box on wheels, is however aimed at the young and trendy set. The spacious, contemporary interior comes with a long list of accessories. Look for the Cube next May.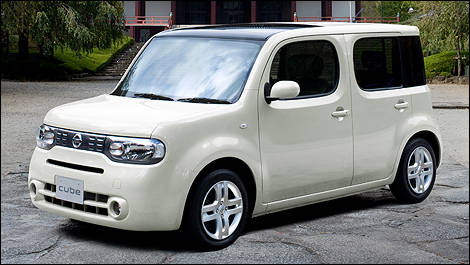 Nissan Cube
photo:
Nissan