For the 2018 edition of SEMA, the world's foremost automotive specialty products trade show, Nissan is showcasing the special-edition track-only 370Z Project Clubsport 23.
Nissan calls its Project Clubsport 23 an ongoing parts development platform that can ultimately be duplicated by 370Z owners using Nissan Motorsports or aftermarket parts. This being a "project", Nissan points out that the version on display at SEMA this week may change considerable in the coming months as the cars is further tinkered with.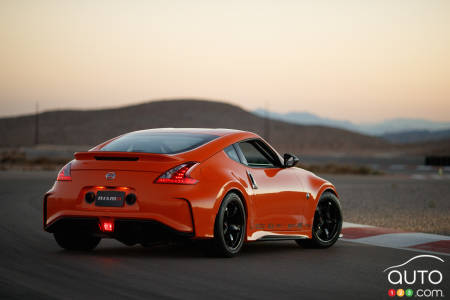 The project takes an older (circa 2012 in fact) Nissan 370Z NISMO with the original 350-hp 3.7L VQ37VHR engine removed, in favour of a new 3.0L VR30DDTT twin-turbo V6 delivering up to 400 hp. A number of enhancements were made to the suspension, steering and braking as well as the cooling system. The original 6-speed manual gearbox remains in place.
Among the exterior and interior modifications are custom body panels and Gloss Burnt Orange body wrap, along with a full roll cage and diamond-pattern upholstery evoking the diamond-pattern vinyl used in the original 240Z.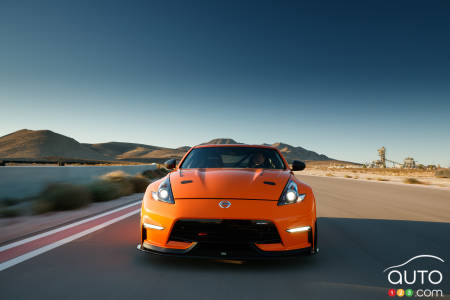 Project Clubsport 23 rides on NISMO-branded RAYS cast aluminum-alloy 18x10.5-inch wheels and Hankook RS4 285/35R18 high performance tires.