Nissan will stop production of the
Altima Coupe
after the 2013 model year due to poor sales that can be attributed in part to young buyers moving away from this segment.
"The youth market is a more stratified market than it used to be," said Scott Gorte, Nissan senior marketing manager for the Altima. "Everybody used to default to coupes to capture younger buyers. But the youth segment is now moving into other products, like small crossovers."
Nissan is now focusing efforts and resources on the Altima sedan, which last year outsold the coupe 14 to 1.
Source : autonews.com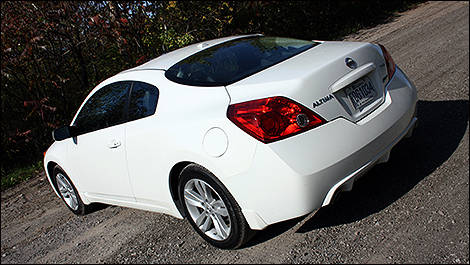 Photo: Michel Deslauriers