If you've ordered a hybrid, electric or hydrogen vehicle in Ontario and are still waiting for it to be delivered, Ontario's Vehicle Sales Regulator has some advice: keep an eye on its delivery date!
OMVIC (Ontario Motor Vehicle Industry Council) is advising Ontario consumers who are hoping to take advantage of the Electric and Hydrogen Vehicle Incentive Program (EHVIP) before it officially ends on September 10 to make sure they are adequately protected to avoid having to pay additional costs.

OMVIC explains that to be eligible for the government incentive, a car must have been ordered with the manufacturer by the dealership by July 11, but it must also be registered, plated and delivered to the buyer by September 10 at the latest. Miss that date, and the buyer loses the rebate, and could incur additional costs depending on the specific clauses included in their purchase contract.
"Inventory that dealers have on lots or orders made by dealerships with manufacturers on or before July 11, will also be honoured for the incentive provided that the vehicle is delivered to consumers, registered, and plated by September 10."

- Ontario Ministry of Transportation statement, July 11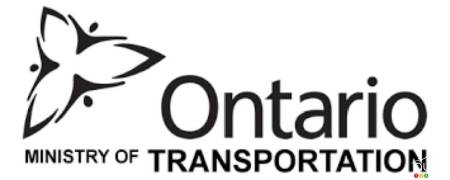 Problems could therefore arise in the case of orders placed for vehicles not in dealers' inventories, and that have not yet been delivered.
"We do have concern for the consumer who orders an EV that isn't in stock and the delivery date is uncertain."

- John Carmichael, CEO and Registrar of OMVIC
OMVIC advises consumers who still want to benefit from the program before it is cancelled to insist that the dealership add a clause to the sales contract, which stipulates that the vehicle will be registered, plated and delivered to the buyer by September 10 at the latest; failing that the contract will be null and void.
"Make the deal conditional. Have the dealer include a clause on the bill of sale stating that the vehicle must be delivered, registered and plated by September 10th and the purchaser qualifies for the EHVIP incentive."

- John Carmichael
The rebates in question can vary between $7,000 and $14,000, depending on the model purchase. The cancellation of the program by the conservative government of Doug Ford leaves just two provinces that currently offer EV incentives programs: Quebec and British Columbia.