Former rally champion Petter Solberg claimed the drivers' title in the inaugural World Rallycross Championship (World RX), this week-end in Franciacorta.
Swede Timmy Hanssen won the race, but Solberg finished third to take the title with two rounds to go.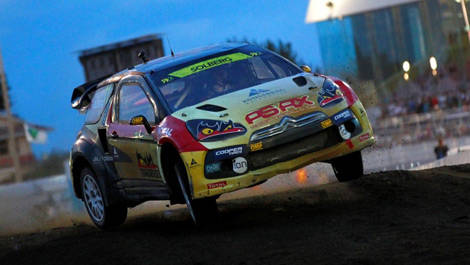 Petter Solberg (Photo: World RX)
Solberg, who made a name for himself in rallying, actually began his career in rallycross, or "bilcross" – a Norwegian variant of the sport. He entered his first event at the age of 18 and went on to become national champion only a few years later.
For several years, he then drove for Subaru in the WRC, where he clinched the world title in 2003.
After the Japanese manufacturer pulled out of the sport, Solberg cling on as a privateer, running his own Citroën rally cars. In 2012, he became a factory driver again with Ford, but was dropped after a disappointing season.
Only then, in 2013, did he get back to rallycross, in the European championship, and eventually in the World championship when the series was created a year later.