Porsche Supercup leader Sean Edwards has died in an accident  Tuesday at Queensland Raceway, Australia.
Twenty-six-year-old Edwards was a driving instructor in a Porsche 996 when the car went off the road at high speed, crashing heaviling in the tire wall.
The car bursted in flames following the impact, and the emergency services extracted both Edwards and the driver, a young Australian who is currently in intensive care.
Sean Edwards was crowned FIA GT3 European champion in 2006. He was running in his fifth Porsche Supercup season. With three wins, he led the point standings before the two races remaining and that will be presented in Abu Dhabi in November.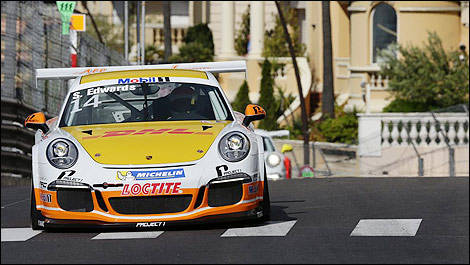 Sean Edwards, Monaco 2013. (Photo: Porsche Supercup)