Just when we thought we'd seen everything. Dodge has launched a pretty unique new promotion on some of its new 2019 models in the U.S. We were in touch with Dodge Canada, who confirmed that unfortunately the promotion will not be offered here. Nonetheless, we take our hats off to Dodge for an oddball special offer that if nothing else will draw attention to the brand's performance models.
The Power Dollars promotion has also the virtue of being remarkably simple. Consumers who buy a new 2019 Dodge Challenger, Charger or Durango will receive a discount amounting to $10 for every horsepower that sits under the hood of their purchase.
Say a buyer decides to spoil themselves with a Hellcat Redeye version of the Challenger SRT; that 797-hp engine that powers that version means the purchaser will benefit from a hefty discount of $7,970. Choose the base model with the more reasonable 305-hp V6, and the discount is $3,050.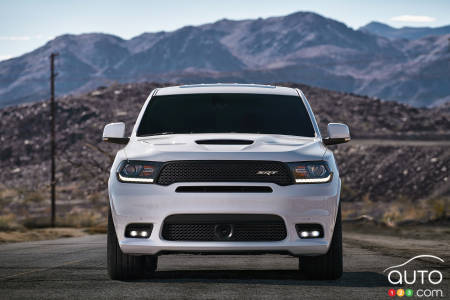 Interestingly, this promotion was not dreamed up in panic mode due to sluggish sales. In 2018, Dodge sold a record 66,176 units of the Challenger in the U.S., while sales for the Charger were also solid, amounting to 80,226 units. As for the Durango, it's currently on track to record one of its best sales years since its last big overhaul in 2011.
Dodge says the attention-grabbing promotion is designed to attract new buyers, and also to give current owners the incentive to move up to a higher model at an interesting price.
"Dodge has more horsepower than anyone else, and we want to share it and give those who have always wanted more the ability to get more."

- Tim Kuniskis, head of passenger cars at FCA North America