From press release
Former F1 driver Robert Kubica has wrecked his Ford Fiesta RS WRC once more, this time during Rally Finland.
The Pole went off the road in the very first stage of the day Friday and damaged his front-left suspension.
"I went onto the grass," he remembers. "Nothing would have happened if there was a bit of a straight afterwards. Unfortunately the road went right, and we were deeply on the inside of the corner.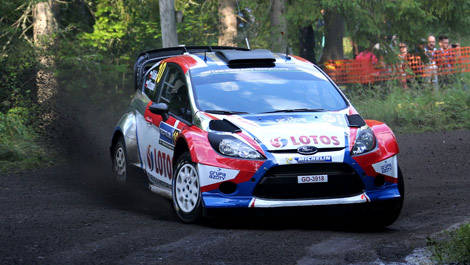 Robert Kubica, Ford Fiesta RS WRC (Photo: WRi2)
"We were thrown to the outside and we hit something with the left front.
"The biggest problem in that situation was an unloaded car because of the crest. I hadn't noticed that during recce; I only noticed when we were there at full speed. It is very difficult to foresee these things as I am not experienced enough."
Kubica was able to rejoin the rally Saturday, and is now in 39th place overall.