Former CART, IndyCar and NASCAR series' competitor Patrick Carpentier will take part in his first FIA World Rallycross Championship event in Trois-Rivieres, Quebec in August.
Carpentier will drive the Marley's Mellow Mood VW Polo Supercar for team Marklund Motorsport.
Carpentier's returns to Le Grand Prix of Trois-Rivieres for the first time since he swept both round of the Formula Atlantic Championship held in 1996.
The Canadian also has some ice racing experience, having contested the famed Sherbrooke race a little more than 10 years ago in an Opel Tigra.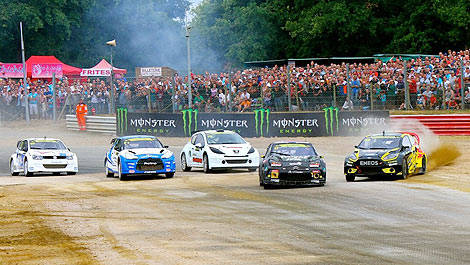 Photo: FIA World Rallycross Championship