A possible failure of the throttle position sensor has led Nissan Canada to recall 3,452 Infiniti M35 and M45 luxury sedans from 2006-2010.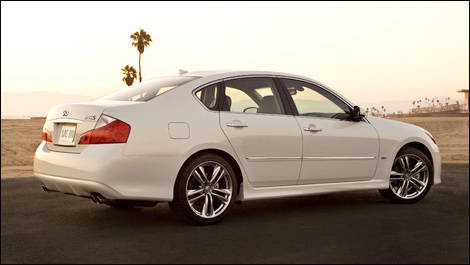 Infiniti M45 2008. (Photo: Infiniti)
A faulty throttle position sensor will return the engine to idle. In certain cases, an abrupt return to idle could result in the engine stalling, causing a loss of propulsion which, in conjunction with traffic and road conditions, as well as the driver's reactions, could increase the risk of a crash.
Infiniti dealers will therefore replace the throttle position sensor and reprogram the engine control module on all affected units.
Source: Transport Canada