Chrysler Canada is recalling 6,050 Jeep Grand Cherokee SUVs and 1,430 Ram pickups from the 2014 model year due to an issue with the warning lights.
Some Grand Cherokees may experience random illumination of multiple cluster warning lights or a loss of cluster illumination. This could also interfere with the ABS and electronic stability control systems, affecting directional control of the vehicle under certain driving conditions, and increasing the risk of a crash. Consequently, dealers will reprogram the ABS and instrument cluster modules, and tighten the alternator ground connection.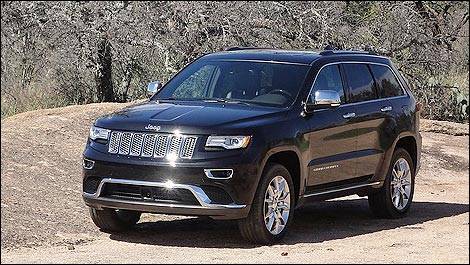 Jeep Grand Cherokee 2014. (Photo: Jeep)
Meanwhile, certain Ram 1500, 2500 and 3500 pickups may experience a loss of instrument cluster illumination and erratic functioning of certain cluster warning lights. Dealers will simply reprogram the instrument cluster module.
Source:
Transport Canada