Just over a month ago, Renault Sport revealed the body lines of its new sports car.
Today, the French company can reveal its name: Renault Sport R.S. 01.
Paddocks, engine oil and burned rubber… Discover the first picture of Renault Sport R.S. 01, caught in its natural environment.
The next important date is August 27 at the Moscow Motor Show, when Renault will us all about this spectacular sports car, which is set to become the next star in the World Series by Renault.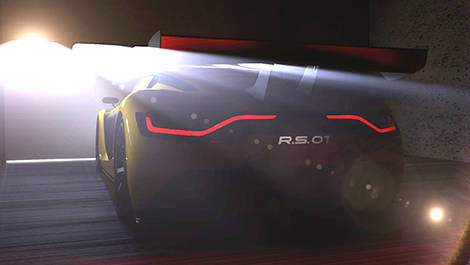 Renault Sport R.S. 01 (Photo: Renault Sport)