French car manufacturer Renault has pulled the covers off its latest spec racer, the R.S. 01 at the Moscow motor show.
The coupe features a 493-bhp twin-turbocharged V6 motor, and is set to race in a new Renault Sport Trophy.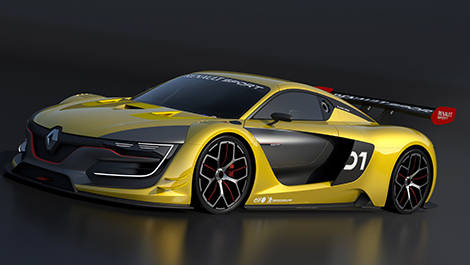 Renault R.S. 01 (Photo: Renault)
The 3.8-litre twin-turbo V6 unit is derived from the version used in the Nissan GT-R. Supplied by NISMO, the engine benefits from a dry sump lubrication system to cope with the rigours of racing on a race track.
The engine is mid-mounted, and bolted to a Sadev 7-speed sequential transmission with steering wheel paddles.
Performance is said to be somewhere between a GT3 and DTM car.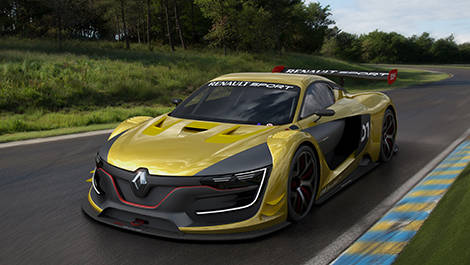 Renault R.S. 01 (Photo: Renault)
Built to conform to the strict 2014 LMP1 safety standards, the R.S 01 is built around a full carbon fibre monocoque, produced by Dallara.
With a steel roll cage, and all of the crash structures and safety features in place, the car weighs in at 1100kg.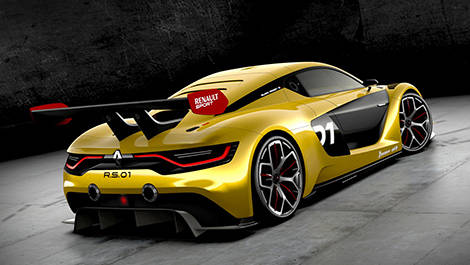 Renault R.S. 01 (Photo: Renault)
The braking system consists of 280mm carbon discs, with six-pot brake callipers and a Bosch ABS system. Double wishbone and pushrod suspension, with Ohlins racing dampers, ensures total control and adjustability.
Cars in the series will be required to run on a set of specially produced Michelin 18-inch racing tires.
With the first season kicking off in 2015, up to 20 Pro-Am teams will be able to enter the series, with racing taking place at World Series by Renault at various European circuits.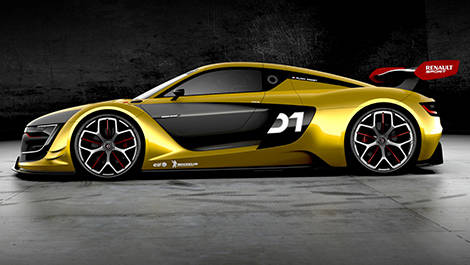 Renault R.S. 01 (Photo: Renault)