The Jaguar Land Rover Classic division is introducing new retrofit packages that allow owners of classic Jaguar and Land Rover models to get authentic-looking but modern multimedia system installed in their car.
Classic Infotainment Systems
The new systems include modern audio, navigation and infotainment functionality and smartphone integration and can be installed in most classic cars form the brand. They are housed in a retro-style housing designed to blend in naturally with the interior of the vehicle.
In all, five different designs are being offered in the product line, two of them with Jaguar badging (a choice of black or chrome faceplate finishes) and two with Land Rover branding (choice of black or silver brushed aluminum).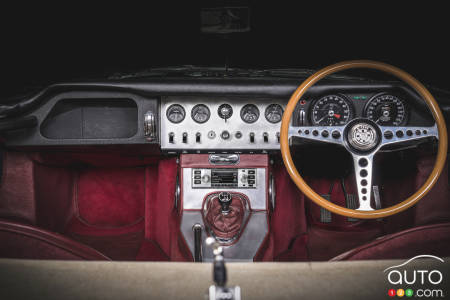 Audio is of premium quality via a unit with a built-in 4 x 45-watt output. The high-resolution 3.5-inch touchscreen includes access to radio, customizable satellite navigation (for up to 32 languages) and Bluetooth connectivity. On each side of the screen are several rotary controls and buttons. The navigation system can display maps in 2D or 3D, or as turn-arrow instructions.
The different packages will offered to consumers in Canada starting in October. Prices are still to be announced.