Due to increasingly stringent emissions standards, Rolls-Royce is seriously contemplating the idea of bolstering its lineup of big, V12-powered automobiles with a new plug-in hybrid model within the next three years.
A while ago, Rolls-Royce developed a Phantom-based electric car called 102EX but public response was timid at best, so the project was dropped.
A plug-in hybrid would likely prove more appealing to Rolls-Royce customers, provided that EV range and charging times are reasonable. The technology could be sourced from BMW, which is set to launch the X5 eDrive.
No word yet on which model will get the plug-in hybrid treatment, or which markets it will target.
Source : autoexpress.co.uk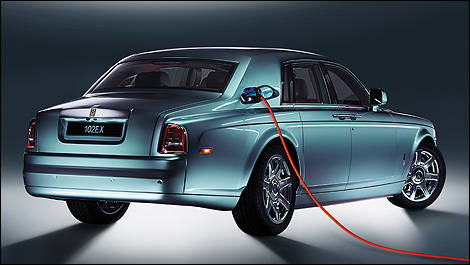 Photo: Rolls-Royce