Certain 2017 model year vehicles from Cadillac will begin offering advanced "intelligent and connected" technologies, General Motors CEO Mary Barra said.
What's more, an all-new Cadillac vehicle will offer customers an automated driving technology called "Super Cruise," which includes hands-off lane following, braking and speed control in certain highway driving conditions. The system is designed to increase the comfort of an attentive driver on freeways, both in bumper-to-bumper traffic and on long road trips.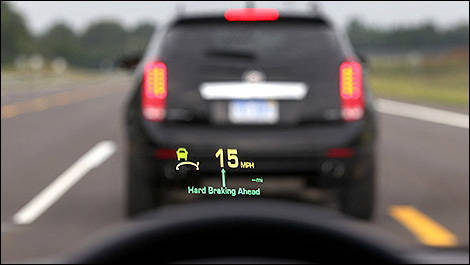 Photo: Cadillac
Meanwhile, the 2017 Cadillac CTS will be enabled with vehicle-to-vehicle (V2V) communication technology, which could mitigate many traffic collisions and improve traffic congestion by sending and receiving basic safety information such as location, speed and direction of travel between vehicles that are approaching each other. It will supplement current active safety features such as forward collision warning.
"A tide of innovation has invigorated the global auto industry, and we are taking these giant leaps forward to remain a leader of new technology," Barra said. "We are not doing this for the sake of the technology itself. We're doing it because it's what customers around the world want. Through technology and innovation, we will make driving safer."
Source : Cadillac