If there were an entry for ''special edition'' in the dictionary, chances are you would see a picture of some exclusive MINI model next to it. And if you thought the little British company would soon run out of imagination, guess again.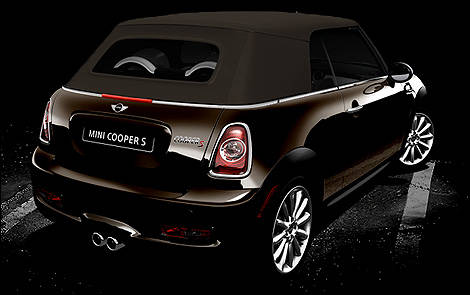 Photo: MotoringFile
Credible sources told MotoringFile that a special-edition MINI convertible known as the Highgate will be released later this year as a 2012 model.
The information remains scarce, but we learned that MINI Yours will create the car along the lines of the recently-launched MINI Hampton, with a new exterior colour – Ice Chocolate Metallic – that will be mirrored inside.
MINI does an outstanding job of delivering fresh products that are equally fun to drive and look at, but we have to wonder if consumers will ever get tired of so many limited-edition models.
We say: the more the merrier!
Source :
MotoringFile