Visitors at the
31st Calgary International Auto & Truck Show
(March 9-13, 2011) will get to admire the magnificent Spyker C8 Aileron for the very first time.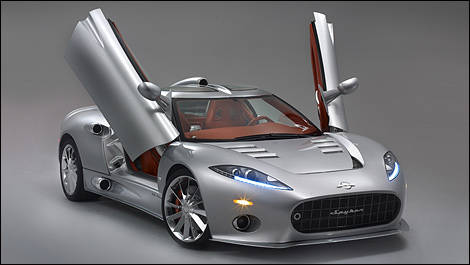 Photo: Spyker
The Dutch automaker's flagship sports car is a true beast that can sprint from 0 to 100 km/h in just 4.5 seconds on its way to a top speed of about 300 km/h. Much of the credit goes to a 394-horsepower V8 engine and 6-speed automatic transmission.
The slender aluminum body meets aircraft-inspired styling and a power retractable top – a first in Spyker history.
Priced at $232,000, the brand's latest model has already entered production. Deliveries will begin this summer.