As promised on February 19th, Spyker Cars unveiled a striking new concept at the 2013 Geneva Motor Show. The B6 Venator, described by the automaker as a "unique alternative in the High Luxury Sports sector," proudly sits alongside the
Spyker C8 Aileron
, which made its debut in Geneva four years ago.
This two-door coupe boasts an all-aluminum chassis and 375-horsepower V6 engine wrapped in an all-carbon fibre body. Moreover, the dashboard is shown with a turned aluminium fascia, similar to those seen on Spykers of the 1920s.
Both inside and out, aviation-inspired design cues can be found, such as the three-dimensional LED taillights that are akin to the iris-type afterburners of a jet engine from a modern fighter aircraft. Let's not forget the 19" Turbofan alloy wheels.
Production of the hand-built Spyker B6 Venator will begin in early 2014 for key markets including Europe, the Middle East, Asia Pacific and India, followed by the U.S. in the fall of 2014. Pricing will start anywhere between $125,000 and $150,000.
Canadian availability remains unknown.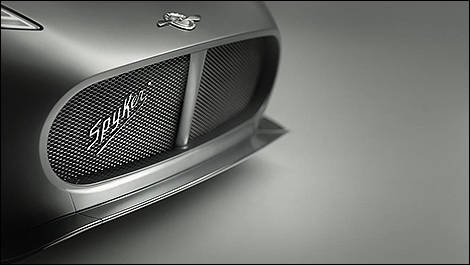 Photo: Spyker