• Stellantis is forming a partnership with Leapmotor, a Chinese manufacturer of affordable electric vehicles.
We've known this for a while, namely because its executives have been saying it for quite a while: Stellantis wants to find a way to offer its customers more affordable electric vehicles.
As a step in that direction, the company is now turning its attention to China. It is currently in the process of forming a global strategic partnership with Leapmotor, a Chinese EV maker founded in 2015. Last year, Leapmotor sold some 111,000 vehicles in its home market.
Stellantis announced last week that it is investing €1.5 billion to acquire a 20-percent stake in Leapmotor. The deal will make Stellantis a key shareholder in the company, alongside Shanghai Electric Group and Sequoia Capital.
Stellantis and Leapmotor will also form a joint venture called Leapmotor International, in which Stellantis will have a 51-percent stake. It will be involved in producing, exporting and selling Leapmotor vehicles outside China. The first exports are scheduled for the second half of 2024, and initially they will be heading to Europe.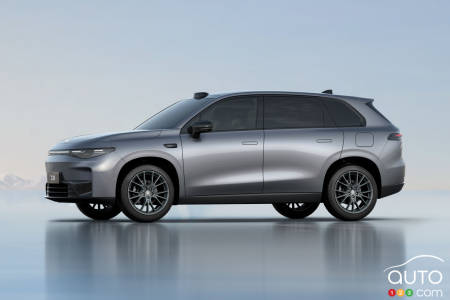 Among the first models to be exported will be the Leapmotor C10, an electric SUV presented at the Munich Motor Show in September.
In addition, Stellantis and Leapmotor say that they are open to exploring new synergies that could potentially lead to platform sharing and joint model development. Volkswagen and Chinese firm Xpeng signed a similar agreement last July.
Announcing the deal with Leapmotor, Stellantis boss Carlos Tavares said he expects consolidation among Chinese EV makers in the coming years, because, in his view, the Chinese market will come to dominated by a "handful of efficient and agile players" - among them Leapmotor.
Leapmotor vehicles in North America?
That's far from certain, because for one thing, high U.S. tariffs apply to vehicles manufactured in China. This is not the case in Europe. The goal being to offer affordable cars, the Leapmotor vehicles would ideally have to be produced on American soil. (Recall that earlier this year, Carlos Tavares explained that European automakers would face a major challenge from China, due to lower production costs there.)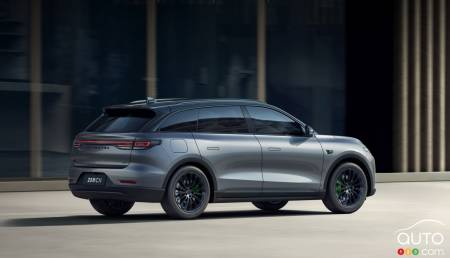 Foreign manufacturers are currently losing market share in China, where they once dominated, and that's mainly due to the lack of EV offerings. Chinese manufacturers accounted for 53 percent of vehicle sales in China in the first half of 2023, according to the China Association of Automobile Manufacturers.
One thing's for sure: at some point, for the electric shift to become complete and total, it's going to take affordable vehicles. It would be wrong to think that everyone can afford vehicles costing $40,000, $50,000 or $60,000, especially since many future EV buyers may never have bought a new vehicle in their lives.