Subaru's new 2013 BRZ, which goes on sale in the U.S. next month and here in Canada in June, is doing well in the motherland, with four times the sales initially forecast.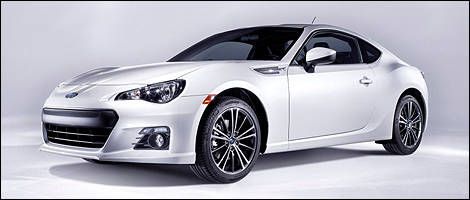 Photo: Subaru
Fuji Heavy Industries, which owns Subaru, has sold 3,551 of the rear-wheel-drive BRZs since its Feb. 3 debut. Subaru had forecast only 450 units in Japan, although the Automotive News notes it's not unusual for newly released models to enjoy explosive orders at first and then taper off. The company's U.S. monthly sales goal is 500 units.
Nearly 60% of BRZ buyers so far are under 40 years old. Two-thirds of buyers are taking the six-speed manual over the automatic transmission. Blue mica, a nod to Subaru's signature WRX colour, is the sales leader.
The 2+2 sports coupe is powered by a 2.0L 4-cylinder boxer engine that offers 200 hp and 151 lb-ft of torque.
Source: Automotive News