The new Subaru Crosstrek Concept, which made its North American debut at the 2017 Montreal Auto Show, is to the second generation of the small Japanese crossover exactly what last year's Impreza Concept was to the all-new 2017 Subaru Impreza.
This vehicle uses the same ultra-modern design language, highlighted by a sharply sculpted body, fantastic-looking "hawk-eye" headlights, and an athletic stance anchored by spectacular 19" wheels. The various orange accents can't be missed, either.
All around, the matte black cladding running from the front bumper over the wheel arches and side sills to the rear bumper emphasizes its rugged character and evoke the stiff new platform (officially called "DYNAMIC X SOLID") that works to deliver safe and stable handling.
By the way, the company says the new Subaru Crosstrek Concept is about safety, peace of mind, and driving enjoyment. Look for the production model to debut later in 2017.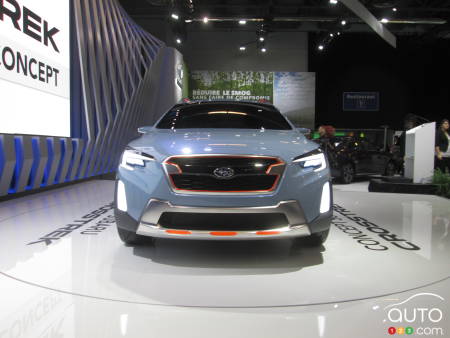 Photo: Guillaume Rivard, Auto123.com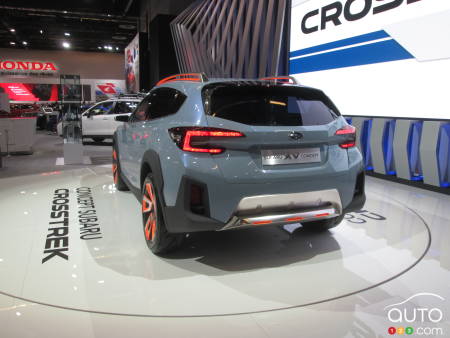 Photo: Guillaume Rivard, Auto123.com