We've just learned that Suzuki is planning two global reveals for the upcoming 2011 New York International Auto Show. Reports indicate that one of those world debuts will ''take the Kizashi to the next level'', which may suggest a turbocharged variant.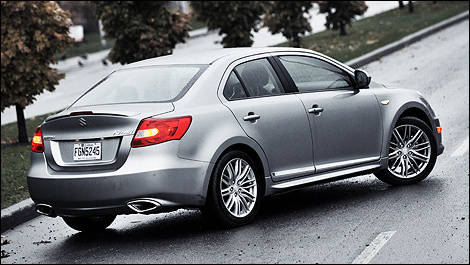 Photo: Matthieu Lambert/Auto123.com
Insiders told Left Lane News that a Kizashi turbo would be a dealer-installed option that could be retrofitted to existing models. Apparently, customers could even get it at a cheaper price if they did the work themselves.
The automaker has already attempted to break land speed records with a turbocharged Kizashi at the Bonneville Salt Flats in Utah.
As for the other world premiere, no word has come out of Suzuki yet. In both cases, we'll have to wait for the NYIAS (April 22-May 1) to find out more.
Source:
Left Lane News