This week, Toyota has stated that its
RAV4 EV
will go the furthest without needing a recharge, than any of its competitors. The only fully electric SUV on the market today is powered by batteries and a Tesla motor and can travel as far as 182 km on a single charge. As far as mileage is concerned, the
Volt
(61 km), the
LEAF
(117 km), the Focus (122 km), and the EV Fit (132 km) trail far behind. At 482 km, Tesla vehicles offer the greatest range in the EV field.
The RAV4 will appear next month at California dealerships, where there is a strong demand for electric vehicles. Toyota expects to sell around 2,600 EV RAV4s from 2012 to 2014, while selling around 30,000 Prius models during this same period.
Final assembly of the RAV4 will take place at Toyota's Woodstock plant, in Ontario.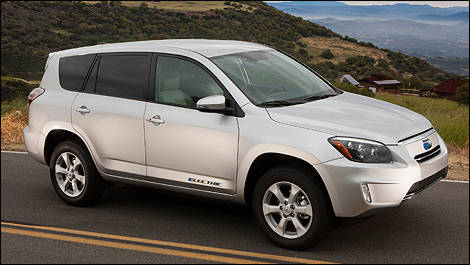 Photo: Toyota