Model:
Toyota RAV4
: Used
Vehicle Type:
Crossover SUV
The Verdict:
Since the RAV4's most worrisome problems are of moderate concern (and easily identified), a pre-purchase inspection from a Toyota mechanic is strongly advised. With two thumbs-up from a mechanic, you can expect your used RAV4 candidate to be a confident, surprisingly flexible, and agile little crossover.
Price Of A Used Toyota RAV4:
Look for pricing from about $8,000 for a high-mileage base-model unit, with a newer, low-mileage unit climbing well into the thirties. Numerous newer, lower-mileage units can be had in the high $20,000 range.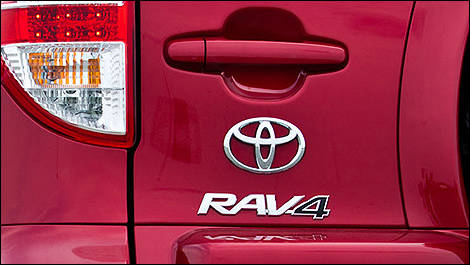 Photo: Olivier Croteau


History/Description:
The Toyota RAV4 is arguably the small SUV that started a now intensely competitive compact crossover scene. Introduced initially in 1996, the RAV4 competes primarily with models like the Ford Escape and Honda CR-V. The latest-generation, 2013 RAV4 is now on sale.
Four-cylinder power was standard, namely from a 2.4L unit with 166 horsepower early on, and a 2.5L piece, making 179 horsepower from 2009 on. The available 3.5L V6 made just shy of 270 horses, resulting in hot-rod like power output. The RAV4 with V6 power went like bananas, and was also better suited to towing and frequent travel with a full complement of passengers and cargo.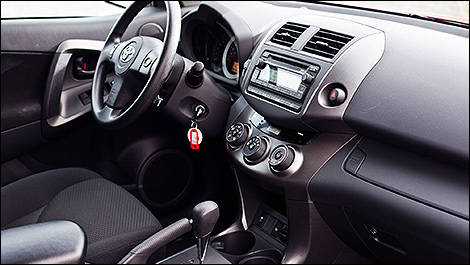 Photo: Olivier Croteau
What Owners Like:
RAV4 owners typically praise a "comfy" interior, car-like handling, acceleration performance with the V6, and wintertime traction and confidence on models with the 4WD system. Many owners say they feel "safe" driving their RAV4 in snow. Flexibility and cargo space are highly rated, too.

What Owners Dislike:
Some owners reported disappointment with fuel mileage, particularly relating to their inability to achieve the figures claimed by Toyota. Other owners wish for a "richer" feel to the RAV4's cabin, which is largely trimmed with hard, crispy plastic.
Photo: Olivier Croteau
Common Issues With The Used Toyota RAV4:
On board, be sure all electronics work as expected, paying special attention to the automatic climate control system (if equipped), all windows, and the power seats and sunroof (if equipped). On models with a sunroof, press your hand or a rag into the front footwell carpeting, under the floor mats, to check for signs of moisture -- which could be the result of a leaky or plugged sunroof drain.
Look for signs of a well-documented issue with the RAV4's steering system, which is likely caused by a faulty steering shaft. Turn moderately, and at fairly low speeds while listening for a clunking, popping or knocking sound. If detected, arrange to have the problem repaired by a Toyota dealer who will be familiar with it. This issue seems to affect mainly 2006 and 2007 models.
Have the rear suspension inspected for signs of excessive rust, which could be caused by an improperly installed bolt. Note that hard starting or poor performance could be the result of a weak battery, and that a battery and charging system check are advised if trouble is detected.
Finally, note that the 3.5L engine had a well-documented problem with external oil lines that like to rupture and break, which could result in anything from a giant mess to a blown engine. Note that this problem applied mainly to earlier models. A Toyota mechanic can check things out for peace of mind.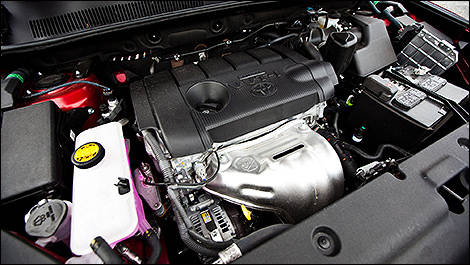 Photo: Olivier Croteau
2008 Toyota rav4
2012 Toyota rav4