The original Thunder Bunny was created by a man named Bill Neumann in California in the early 80's. His company, then called Automotive Performance Systems, set off with the goal of building a Rabbit-based performance car to help convince VW officials that such a machine would be a success in North America.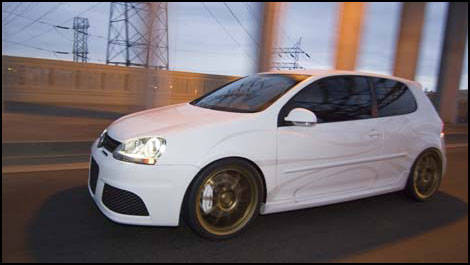 Thunder Bunny Concept
Motortrend tested his Thunder Bunny in 1982 and was impressed, to say the least. Soon after, the GTI came to our shores, and the company Neuspeed was born at the same time.
For 2007, there's a new commemorative version of the machine, designed to be a modern take on the original. In its Stage 1 trim, it sees the stock 2.5 litre engine turbocharged and intercooled with a slew of other performance upgrades added- good for a total of 225 horsepower. It even has a performance clutch and Quaife differential for more confident front-wheel-drive power delivery.
Handling and brakes are also upgraded to match the power with nineteen-inch wheels, Brembo cross-drilled discs and four-piston calipers, and Bilstein coil-over shocks.
The entire package wears a special white paint-job which accentuates the body's curves and contours.
Why a new Thunder Bunny? Volkswagen thinks of it as a beautifully crafted response to another question: "What happens when you give a modern Rabbit to one of the original water-cooled Volkswagen tuners?"
Check it out at the 2007 Edmonton autoshow.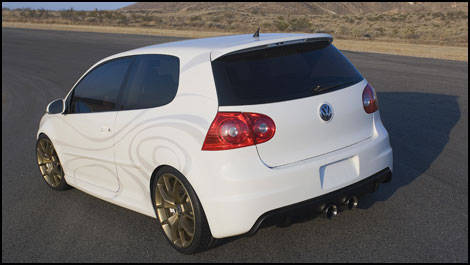 Thunder Bunny Concept
photo:
Volkswagen