We're now halfway through the 2013 season of the Drift Mania Canadian Championship (DMCC), and it's safe to say fans in attendance have gotten their money's worth. Hopefully, the drivers will put on an even greater show in the second half.
In the meantime, here are the top 10 photos from the 2013 DMCC so far:

Francis Tassé drifts like a master at Autodrome de Montmagny.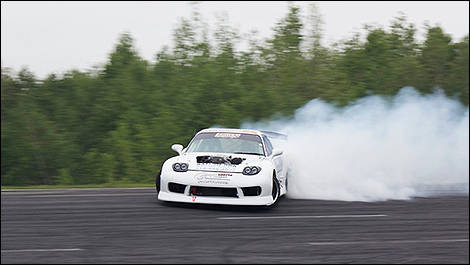 Photo: Joël Couture / Eric Taillefer