Looking for a hot used drop-top that offers affordable style, reliability and soul? Here are six of my personal favourites for those looking to maximise their sun exposure on a budget.
1999 to 2005 Mazda MX-5 Miata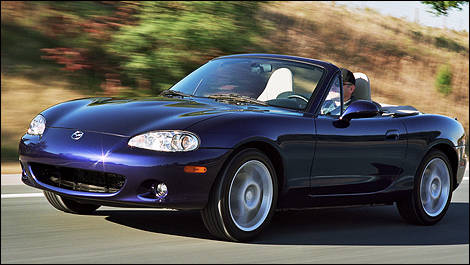 Photo: Mazda
The Draw:
Arguably the world's most successful roadster, the Japanese-built Mazda MX-5 Miata combined addicting driving dynamics with exceptional
fuel economy
. This two-seat roadster is also reliable and sensible.
The Common Problems:
Check around the lower door sills, wheelwells and trunk lid area for signs of
rust
. Ditto underneath. Also, check for signs of oil leakage down the side of the engine block, which could indicate a bad gasket.
1999 to 2004 Ford Mustang Convertible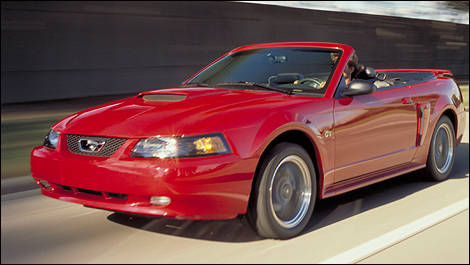 Photo: Ford
The Draw:
This generation of America's favourite convertible offered up reliable performance, great looks and overall bang-for-the-buck. Snorty sound effects from the award-winning, up-level 4.6 litre V8 engine, too.
The Common Problems:
An unstable idle or 'hesitation' during acceleration may mean one of the Mustang's various engine sensors are acting up and in need of replacement. Squealing from the engine bay could be caused by a bad belt tensioner or
belt
.