Mitsubishi adds Lancer Ralliart to line-up and presents Concept-cX at Toronto Auto Show
The Lancer Ralliart is clearly a Subaru Impreza WRX fighter and has the goods to go head-to-head. Under the hood, the Ralliart gets a turbocharged 2.0-liter 4-cylinder that produces 235 horsepower, and which is mated to the new twin-clutch transmission that's available in the Lancer Evolution.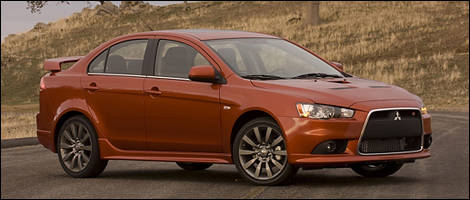 2009 Mitsubishi Lancer Ralliart
The Ralliart also gets all-wheel drive, more aggressive styling than the GTS, and a host of comfort and convenience items such as keyless entry and start, Bluetooth cell phone connectivity, Recaro seats, xenon headlights, a 650-watt sound system and a sunroof.
The Concept-cX is a compact SUV that is powered by a turbocharged 1.8-liter clean diesel engine, bolted to the company's Dual Clutch SST transmission. The vehicle also benefits from an all-wheel drive system and 19-inch wheels and tires
Inside, the Concept-cX's cockpit trim is made from what Mitsubishi calls Green Plastic--created from bamboo and other plant-based resins.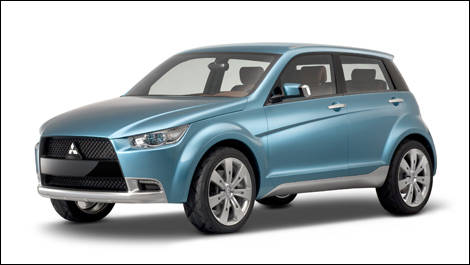 Mitsubishi Concept-cX
photo:
Mitsubishi