Toyota has dispelled the mystery regarding the latest new model it first teased last week: The automaker is bringing the Crown SUV to the North American market, and it will be presenting it officially for this continent next week on November 14, on the margins of the Los Angeles Auto Show.
This is not a shocking surprise by any means. Toyota has been loud and vocal about its plan to develop a whole range of models under the Crown banner. Back in July 2022, Toyota made a global reveal of a four-strong lineup of future Crown models, including a coupe-style small crossover but also a larger, "Estate" SUV.
We thus have a great idea of what the Crown SUV will look like, though there may be some design differences between the Japanese model and the one coming to North America (don't expect anything drastic mind you).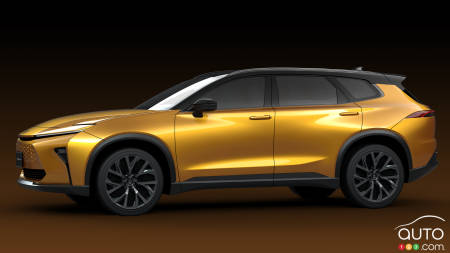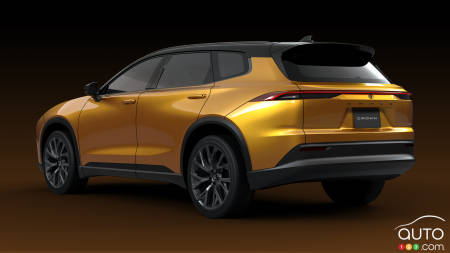 Several things do remain to be spelled out, of course, with two in particular that pop to mind. One will be certainly revealed on November 14, the other, possibly, or possibly not.
One is where the Crown SUV will fit into the carmaker's North American lineup. In fact, Toyota has previously shared dimensions for the global-market Crown SUV, and here's how it compares to the slightly bigger Highlander:
Crown SUV: 4,930 mm in length, 1,620 mm in height and 1,880 mm in width
Highlander: 4,951 mm, 1,730 mm and 1,931 mm
The other unknown has to do with the hybrid model's powertrain, and whether the Crown SUV – advertised last week as going "beyond what's expected" might come with a new-generation Toyota battery that will give it much lower fuel consumption figures. Hopefully next week's presentation will shed light on what's coming under the hood of the Toyota Crown SUV destined for North America.